Breast Revision Scottsdale Phoenix

An overwhelming majority of women who have pursued elective breast surgery – breast enlargement, breast lift and breast reduction – have been extremely happy with the results and "would do it again in a minute". They share with us not just the obvious effects on appearance and markedly improved comfort with breast reduction, but also the positive emotional and mental impact. It is no wonder that breast augmentation usually ranks as the number one plastic surgery procedure selected by women or that the only regret that women have after having undergone a breast reduction is "why did I wait so long to do this?".
As with any surgical procedure, many factors can affect the outcome – short and long term. These can be physician, patient, device and time related. Surgery that is performed in a suboptimal fashion or with incorrect aesthetic considerations will lead to inferior results and an unhappy patient. Patient related factors include unmet expectations and misconceptions, genetics, non-compliance, injury and health related issues. Implants, particularly silicone ones, are durable devices and can potentially last a long time but not necessarily forever. Accompanying time are changes which often are not for the better: the skin stretches, there can be significant weight gain (or rarely loss) with alteration of body proportions, implants break down or deflate, and our tastes evolve. For these and other reasons, there may be a need to consider another surgical procedure later in time.
Some of the more common or significant reasons for electing to undergo breast revision surgery (secondary breast surgery) are outlined below:
Size of the Breasts
The most common complaint with breast augmentation is that the breasts were not enlarged enough. It is the rare complaint that they were made too large. With time, it is not uncommon for many women to decide that they would like to be even bigger. Postoperative concerns with size issues are not generally common with women who have had a breast reduction.
Over the long term, weight gain, loss or fluctuation or continued breast growth can impact the need or desire for a procedure later in time.
Asymmetry of the Breasts
Most women have some asymmetries of their breasts prior to surgery – differences in size, shape, position on the chest wall, and chest wall irregularities as well as differences of nipple size, shape and vertical height. Though it may be possible to compensate for some of the asymmetries, the breasts can't be expected to be perfectly identical following surgery. Sometimes, additional fine tuning can be helpful to obtain closer symmetry.
Changing From Saline to Silicone Implants (or vice versa)
Silicone implants simulate well the consistency of the female breast and feel considerably more natural compared to saline implants. They are superior in several other ways including durability. The vast majority of women who request changing the type of implant they have, switch from saline to silicone implants. In our experience, it is highly unusual for a woman to want to change from silicone to saline implants and when it is requested, it is usually not for aesthetic reasons.
Implants Not Positioned Appropriately
This can be the result of such issues as anatomic asymmetries or lack of precision in the placement of the implants. The implants may be situated too high or low or too close or far apart relative to their ideal position. They can also be asymmetrically placed.
Implant Pocket Configuration Issues
A pocket (space) is created either in front of or behind the chest wall muscle for insertion of the breast implant. These spaces created may be too large, too small, or too close together or higher or lower than ideal. This translates into an abnormally wide space between the breasts or not enough resulting in a confluence of the breasts known as symmastia or the "uni-boob". The implants can also be situated too low, not low enough or asymmetrically. With over-enlarged pockets, the implants can slide abnormally far to the side when a woman is laying down or leaning to one side.
Capsular Contracture
Capsular contracture is where the body forms firm, constricting scar tissue around the implants, deforming their shape and resulting in the breasts feeling hard and often appearing distorted. This occurrence was much more prevalent in the past especially for implants placed in front of the pectoralis muscle (submammary) compared to those positioned behind the muscle (submuscular). The rate was also much higher with the older style silicone implants versus the ones that are available today.
Repositioning the Implants From Submammary to Submuscular (or vice versa)
There can be several disadvantages related to the breast implants being situated in front of the muscle (submammary). By repositioning them behind the muscle (submuscular), these issues can be addressed and with improved results. The reverse can be performed as well though this is less common.
Implant Rupture
Even though breast implants can be quite durable, they should not be considered to be permanent devices. Given a long enough time, they will all have to be replaced. Silicone implants, on average, significantly outlast saline implants.
Implant Removal
Though uncommon, some women decide that they no longer need or want their implants.
More dramatic results from explantation:
*Individual Results May Vary
Implant Induced Rippling of the Skin
This is virtually always associated with saline implants. The severity and prevalence is considerably higher in women with thin skin, large saline implants and saline implants placed above the muscle (submammary).
Skin Stretching
Largely due to the effects of gravity, women who have had a breast reduction will note that their breasts don't maintain the initial postoperative shape. Their breasts will droop to some extent over time as the skin stretches. This situation can be accelerated with sizable weight fluctuations, pregnancy and by not wearing a supportive bra on a regular basis. Very large breast implants, particularly those placed in a submammary position, can also lead to significantly stretched and thinned out skin resulting in elongated, deformed breasts.
Breast Drooping (Ptosis)
Unrelated to any surgery but affected by gravity, weight fluctuations, pregnancy, genetics and other factors, the breasts will often droop over time. This elongation and descent of the breast (ptosis) could be addressed surgically with a breast lift (mastopexy) in order to regain a more desirable shape.
Breast Contour Issues
Abnormally shaped breasts can be a consequence of congenital deformities (tuberous breasts), implant size and technique related factors (double-bubble deformity).
Nipple-Areola Issues
The nipple-areola complexes (nipples and the surrounding pigmented area) may be too large or small, situated too low or high on the breast, asymmetrical in position or shape, irregular in configuration, inverted or over-projecting. These can be congenital or post-surgical in nature.
Undesirable Scarring
Incisions can heal in a less than desirable fashion resulting in scars that can be too wide, hyperpigmented or painful. Scar revision or other techniques may be able to improve the ultimate outcome.
Infection
Infections following breast surgery are relatively rare and may require surgical intervention. If implants are present, they may need to be removed either temporarily or permanently.
Exposure of the Implant
This is a very rare problem in which the implant actually erodes through the skin and becomes "exposed". The most commonly causes of this are with implants present in breasts previously irradiated for breast cancer treatment, infections, and the insertion of massive and inappropriate sized implants.
With more than twenty years in practice, Dr. Turkeltaub has extensive experience in breast revision surgery including all of the above issues. Even though results can never be guaranteed, a patient has a much greater likelihood of realizing a more ideal outcome by selecting a plastic surgeon who has the experience, an understanding and appreciation of aesthetic ideals, and is highly skilled technically.
Breast Augmentation Revision Before-and-After Photos
The following before-and-after photos of actual breast revision patients at Dr. Turkeltaub's practice show the true benefits of the breast revision procedure.
*Individual Results May Vary
Click here for our full gallery.
Breast Revision Patient Testimonial Videos*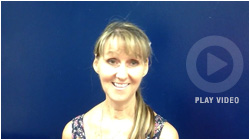 *Individual Results May Vary