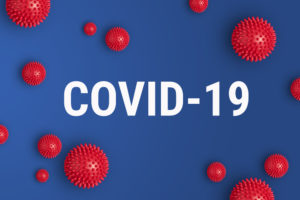 Our highest priority has always been to provide our patients with the best and safest possible care. This also applies to the present Coronavirus pandemic.
As you know by now, the coronavirus (also known as COVID-19 or the Wuhan virus) is extremely infectious, dangerous, aggressive and often lethal. Though the elderly, those with a compromised immune system (cancer, autoimmune diseases, transplants, HIV, etc.) as well as individuals with underlying medical problems (high blood pressure, diabetes, asthma, etc.) are at a greater risk of contracting this infection, requiring hospitalization and intensive care unit treatment (ICU) and even dying, everyone is still at risk.
Even if you are young and may just experience a relatively mild disease, you can easily infect a parent or grandparent who might not do very well. The present mortality rate for those individuals in their 80's who have contracted the coronavirus is around 15%.
Social distancing and self-quarantining for two weeks (when indicated) are crucial in reducing the spread of this infection, saving lives and, ultimately, helping all of us return back to a more normal way of life sooner. For more information on this, you can refer to the Centers for Disease Control (CDC) website.
This also means that during your visit, we will adopt modified social distancing such as refraining from shaking your hands and even wearing gloves (and masks) where there had been no indication in the past to do so.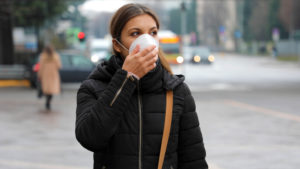 Though we have always make it a priority to disinfect patient areas in our office (with particular thanks to two germaphobes who work here), we also want you to know that we are taking all measures necessary in order to minimize the risks of transmission of the coronavirus – for both our patients and our staff.
Our meticulous and enhanced cleaning and use of disinfectants in patient areas and on surfaces (chairs, doorknobs, etc.) is being performed after patients and as needed. The protocol exceeds medical and federal guidelines such as those recommended by the Centers for Disease Control.
We do request that if there is any possible chance that you are at an elevated of risk for contracting the coronavirus or think that there is a possibility that you may presently have it, please let us know by phone and do not come to the office. Your appointment or consultation can be rescheduled. When necessary, online interaction can be employed including the sending of relevant photos. Our system is secure and meets HIPAA standards for privacy.
Some of the risks factors for contracting coronavirus include:
 having traveled within the last three weeks to a very high risk area in this country such as Los Angeles, Seattle and New York though soon all areas will be substantially affected
having traveled abroad within the last three weeks
 being exposed to somewhat who either has or is suspected of having the Coronavirus
 having a compromised immune system (cancer, autoimmune disease, HIV, taking immunosuppressive drugs for the treatment/suppression of a disease)
 the existence of underlying medical problems such as high blood pressure, asthma, diabetes, heart disease and emphysema
If you have a fever, cough, chills, signs of a respiratory illness, cold or the flu, we request that you cancel your appointment and reschedule it for a later date.
This coronavirus pandemic is a very fluid, rapidly evolving situation with new information and other related issues coming out daily. We are monitoring all this extremely closely and will respond as warranted and notify you regarding any relevant or important changes. Some potential considerations include a reduction in our office hours and even closures on certain days though we will still be able to be reached by phone or by email (during otherwise normal working hours).
As of March 17, 2020:
Many hospitals either have stopped performing elective surgeries or are strongly contemplating doing so shortly. Some outpatient centers are also considering this approach or at least reducing the volume of elective procedures that will be performed at their facilities going forward.
Piper Surgery Center, where I perform some plastic surgery, is assuming this approach.
North Valley Surgery Center has not announced any changes with regard to scheduling surgery – as of yet. They have taken enhanced precautions at all levels to ensure the safety and well-being of its patients and staff.
Regardless, at least in the short term, it may be much more difficult to schedule your surgery and there may be less flexibility with regard to options.
If you have any questions, please contact our office at (480) 451-3000 or by email.
Thank you and stay well.
Steven H Turkeltaub, M.D.