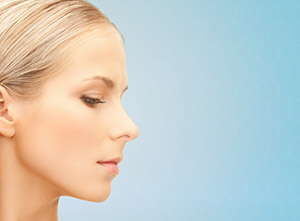 At the Arizona Center for Aesthetic Plastic Surgery, we help patients achieve the appearance of their nose that they were seeking through cosmetic surgery. In performing a rhinoplasty, or nose reshaping surgery, board-certified plastic surgeon Steven Turkeltaub, MD uses the most advanced methods and his keen artistic eye to restore harmony among facial structures and produce natural-looking results with minimal visible scarring.
A rhinoplasty is a very exacting procedure that requires great surgical skill, meticulous technique, a keen aesthetic sense and an understanding of the many variables and their effects on the ultimate results. At the same time, the particular characteristics of your nose are extremely important in affecting and limiting the realistic possibilities of the results from surgery. Some of these factors include nasal size, configuration, skin thickness, cartilage and bony structures and previous surgery or trauma. In essence, what you start with predetermines the maximal extent of changes that are possible.
Dr. Turkeltaub recommends that you have a clear idea about what it is that you don't like about your nose. It can be helpful to bring in close-up photos of yourself and point out your likes and dislikes. Photos of other people may also help to isolate your concerns and desires for your nose. However, it is important to realize that everyone's nose is unique – it may fit their face but it wont fit yours.
The Rhinoplasty Procedure
There are two basic approaches to performing a rhinoplasty: closed and open. The closed technique involves performing the surgery with the incisions placed inside the nose only whereas the open technique involves making a further small incision between the nostrils. Because Dr. Turkeltaub exercises meticulous care in making incisions, they usually heal well and remain inconspicuous. An open rhinoplasty offers more predictability, flexibility, and precision to the results. Its advantages are even greater when several significant changes need to be made.
Patients can combine nose surgery with a chin implant or neck contouring to bring the features of the face into even greater balance. It can also be performed with surgery to address the functional breathing problems such as those related to a deviated septum. Learn more about rhinoplasty surgery in our rhinoplasty FAQs (frequently asked questions) section.
Recovery from a Rhinoplasty
A rhinoplasty is usually performed under general anesthesia but it can also be done with "twilight" sedation. Patients may feel mild discomfort for the first few days. A splint will be placed on the nose for one week after surgery to facilitate the healing process. External sutures are removed at that time as well. Although a majority of the swelling subsides within a few months, it can take a year or longer to be able to fully appreciate the more long term results.
"You're the best! Thanks for being a perfectionist. I really am grateful for all you have done for me.
With sincere respect and caring."
-K.G. Rhinoplasty Patient, Scottsdale AZ
Rhinoplasty Before-and-After Photos*
Dr. Turkeltaub is a very experienced plastic surgeon who has performed a large number of rhinoplasties in over 20 years of practice. The following are examples of his expertise in this procedure.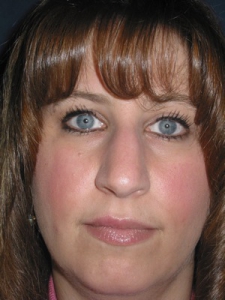 Before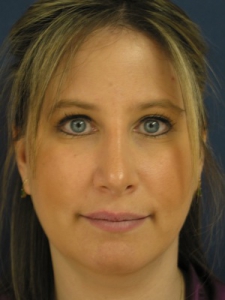 After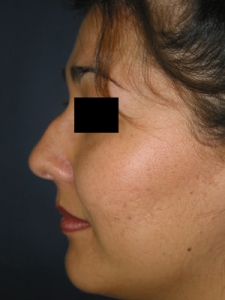 Before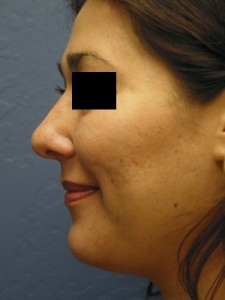 After
*Individual Results May Vary
Learn More About Rhinoplasty
A rhinoplasty can enhance the appearance of the nose and restore harmonious balance to the rest of the face. Schedule a consultation for more information at the Arizona Center for Aesthetic Plastic Surgery today.