Motherhood creates some of the most joyous moments in a woman's life. Although you gladly devote most of your time to your children, at the end of the day you are left with hardly any time for yourself. Of course, taking care of your kids is the most important aspect of being a mom, but taking care of yourself is equally important.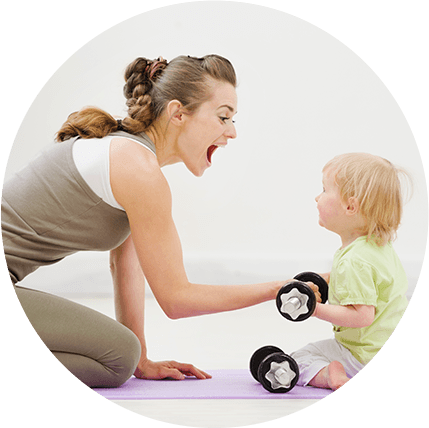 You Sacrifice for Your Family
Putting your kids and family ahead of yourself means making countless sacrifices on a continuing basis. For instance, Tuesday was supposed to involve a trip to the gym, but instead you had to take the kids to soccer practice. Or perhaps it was Friday, when you had dinner and a movie planned for weeks, but you weren't able to go out because the babysitter was unavailable.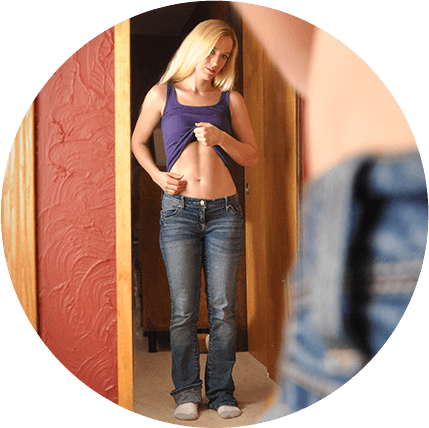 Your Body Shows It
The untoward effects of pregnancy, breastfeeding, lack of regular exercising, suboptimal eating habits, and the associated stresses in one's life often leaves mothers with unattractive physical consequences that are not easily reversible, particularly without plastic surgery. These negative results can include:
Drooping, often smaller breasts
Weight gain
Abnormal and undesirable fat deposits
Sagging skin of the abdomen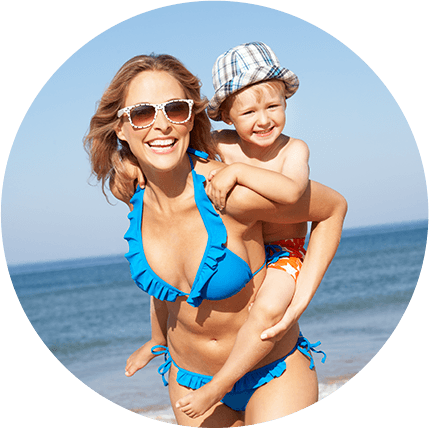 You Deserve Something Special
Even if you've somehow managed to set aside the time for diet and exercise on a regular basis, it's likely that you didn't achieve satisfying results. This is because stretched out skin (loss of skin elasticity) on the breasts and stomach is usually permanent and won't to return to its previous firm state and pre-pregnancy contour. To restore a youthful, more attractive appearance to your breasts and body, consider a Mommy Makeover. Consult with the Arizona Center For Plastic Surgery.
Your Personal Consultation
Considered one of the best plastic surgeons in Scottsdale, Dr. Steven H. Turkeltaub personally handles every consultation and aims to educate his patients about all aspects of their procedure. This includes what is involved with the surgery, the expected results, available options, as well as risks and complications. During your initial consultation, he will thoroughly explain each procedure to you and answer any questions that you have about your mommy makeover. Dr. Turkeltaub takes all of your goals and preferences into consideration and will formulate a surgical plan that best addresses your needs.
The Procedure
A mommy makeover is a procedure that corrects unwanted changes that occur after childbirth. This surgery targets the breasts and abdominal area to give women a younger looking body they can feel good about.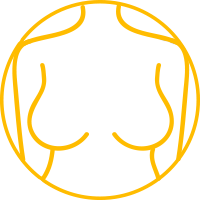 Breasts
Breast Lift
Firms and raises the breasts to higher, more youthful position
Breast Augmentation
Adds volume and shape to the breasts
Breast Reduction
Decreases the size of the breast while maintaining shape
In many instances, it is not uncommon for a breast lift and breast augmentation to be combined during the same procedure.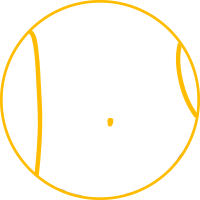 Tummy Tuck
Excess skin of the abdomen is eliminated, the abdominal muscles are tightened and contouring is accomplished.
The result is a slimmer waist and a firmer, flatter, and more sculpted abdomen.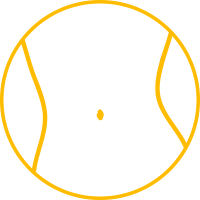 Liposuction
Excess fat deposits are permanently removed from the abdomen and elsewhere.
The result is a more sculpted and trim body contour.
Recovery
Healing and Recovery Time
Dr. Turkeltaub believes one of the most important components of a successful surgery is his patient's well being long after the procedure has been completed. Taking time to allow for adequate healing is of utmost importance. Throughout your recovery, follow up appointments will be needed with Dr. Turkeltaub to ensure that your recovery is progressing as planned. Although the amount of healing needed will depend on the particular surgeries performed, here is what you can expect during your first couple of months of recovery:
Overnight Stay
For patients who have undergone a tummy tuck as part of their Mommy Makeover, Dr. Turkeltaub usually recommends staying in an out-patient overnight facility (Piper Surgery Center) for the first 24 hours following surgery. This overnight stay allows his patients to be more far more comfortable through superior pain management, to progress faster, have a lower risk for some complications, and reduce stress on any family members or friends attempting to assist.
Weeks 1 and 2
You can expect discomfort to a mild to moderate extent for the first few days following your procedure. The prescribed medications will definitely help you feel more comfortable and progress faster. Although rest is important for healing and you will probably feel very tired initially, Dr. Turkeltaub does not want his patients to lie in bed all day and requires them to begin walking with assistance several times a day starting soon after surgery. This will help your lungs and can lower the risk for developing blood clots in your legs.
If your children will be around, you will need assistance with them for the first few days after surgery. With regard to work (if you have a job), expect to take at least a week off if it is relatively sedentary. Physically demanding jobs will require more time, and this can be determined on an individual basis.
Weeks 3 and 4
You will feel more like yourself at this point in time, experiencing less fatigue and weakness. During this time, you may be able to begin some physical exercises such as walking on a treadmill, riding a bicycle (preferably a stationary bicycle) and lifting weights of no more than 10 to 15 pounds.
Weeks 5, 6, and 7
Throughout the next three weeks of recovery, you will continue to feel much better and be able to engage in more vigorous and extensive activities as they are tolerated.
Week 8
By the eighth week, all restrictions will be removed, and you may resume all physical activities and exercising, including weight lifting, aerobics, sit-ups, and most sports.
Scar Management
Although Dr. Turkeltaub diligently strives to provide you with the best possible and the most inconspicuous scars through a variety of means including exacting plastic surgery techniques, there will still be scars (resulting from the incisions). However, he offers various postoperative treatments that can further aid in reducing the appearance of scarring, including the use of silicone gel and silicone sheeting.
During the first six to nine months following surgery, your scars should also be protected from sun exposure at all times using sun protective clothing or a broad-spectrum sunscreen with an SPF of 45 or higher.
Results
The ultimate results of the mommy makeover procedure will not be seen immediately due to swelling and inflammation although a substantial improvement should be quite evident. By six months, most all of the swelling will have subsided. However, it may take up to one year or more to obtain the "final" result.
Women who undergo the mommy makeover procedure at the Arizona Center For Plastic Surgery are usually very pleased with their new look. Dr. Turkeltaub's patients regularly discover a renewed sense of self-confidence, knowing that their body appears more attractive and youthful.
Contact Us
Please contact The Arizona Center for Aesthetic Plastic Surgery today to learn more or to schedule an initial consultation with Dr. Turkeltaub.