Meet Dr. Steven Turkeltaub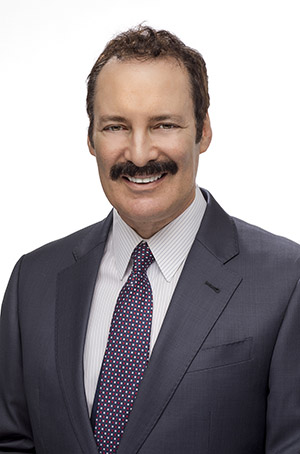 Dr. Turkeltaub is a very pleasant, compassionate, down-to-earth individual who in some ways reminds you of the family doctor of the good old days. However, he just happens to be a Plastic Surgeon, board certified by the American Board of Plastic Surgery. In his work, Dr. Turkeltaub is very precise, meticulous and demanding. He has a great understanding of beauty and can translate that aesthetic sense into pleasing surgical results for breast augmentation, mastopexy, body contouring, facial rejuvenation, and more.
Dr. Turkeltaub's skill as a plastic surgeon is recognized in Scottsdale, Glendale and throughout the Phoenix metropolitan area. As a testament to his abilities, his peers have selected him as one of the top doctors in the Valley.
Education & Training
Dr. Turkeltaub attended the honors Six-Year Medical Program at Boston University and Boston University School of Medicine. He completed both college and medical school in just six years rather than the normal eight or more years and received Bachelors of Arts (B.A.) and Medical Doctor (M.D.) degrees. He graduated Summa Cum Laude and was selected to both Phi Beta Kappa, the national scholastic honor society, and Alpha Omega Alpha, the national medical honor society. Post-graduate training included a residency in general surgery at the University of Miami/Jackson Memorial Hospital in Miami and Northwestern Medical Center in Chicago. This was followed by training in plastic surgery at the University of Massachusetts Medical Center, where he learned from world-renowned plastic surgeons.
He subsequently held an academic appointment as Clinical Instructor and Attending in Plastic and Reconstructive Surgery. In 1987 he moved to Arizona where he has been in practice ever since.
Dr. Turkeltaub has authored several papers and textbook chapters on plastic surgery. He has also written articles appearing in magazines and newspapers.
Memberships & Affiliations
Dr. Turkeltaub is a member of many national and local medical societies. Included among these are the American Society of Plastic Surgeons (ASPS), American Society for Aesthetic Plastic Surgery (ASAPS) and the Arizona Society of Plastic Surgeons.
Continuing medical education is very important to Dr. Turkeltaub. It allows him to stay on top of all the advances occurring in plastic surgery so he can offer patients state of the art care. He attends several national symposiums and meetings every year and is well read in the plastic surgery literature.
In every area of his work, Dr. Turkeltaub is strongly committed to excellence.
What Is a Plastic Surgeon?
While many individuals in the medical field offer cosmetic procedures, they rarely have anywhere near the level of training, anatomical knowledge and overall skill set necessary to achieve optimal aesthetic outcomes in a safe and effective way as do plastic surgeons certified by the American Board of Plastic Surgery. The title "plastic surgeon" is earned by doctors who have completed an extensive amount of intensive training in cosmetic and reconstructive surgery of the face and body. The surgical experiences and comprehensive understanding of countless issues and factors dealt with through this specialized instruction provides plastic surgeons the skills and confidence to provide excellent solutions for and treat cosmetic issues, congenital defects, trauma-induced injuries, scarring, skin ailments and more.
Importance of Choosing a Board-Certified Plastic Surgeon
When choosing a plastic surgeon for surgical or non-surgical cosmetic treatment, a critical distinction to look for is whether or not your prospective doctor is certified by the American Board of Plastic Surgery (ABPS). While there are a number of medical boards that certify physicians, thereby allowing a practitioner to call himself/herself "board-certified"—ABPS is the only Member Board for plastic surgeons that is officially approved by the American Board of Medical Specialties (ABMS).
In order to achieve board certification through ABPS, doctors are required to complete at least six years of accredited specialty training (three of which must be devoted to plastic surgery) and pass a stringent exam process administered by the board. Once ABPS certification is obtained, plastic surgeons are expected to regularly take part in professional education/training programs and consistently maintain optimal ethical standards across all areas of their practice. Additionally, those who became board-certified after 1995 must pass re-examination every ten years.
Board certification by the American Board of Plastic Surgery does not guarantee a specific result, level of competence or that you will receive a greater degree of care or better results from a board-certified plastic surgeon versus a non-board-certified surgeon. However, it is strong evidence that your prospective doctor has the extensive training necessary to be a competent plastic surgeon who can deliver a top level of professionalism, safety and excellence.
Who Is the Best Plastic Surgeon for You?
Identifying the best plastic surgeon for you can seem like an intimidating task with the number of physicians performing cosmetic surgery today. To help make things a bit simpler, the following list contains key factors to consider when evaluating your options.
Board-certification through the American Board of Plastic Surgery (ABPS) – As highlighted above, ABPS is the only American Board of Medical Specialties-approved Member Board to evaluate and certify plastic surgeons. Doctors who are board-certified by ABPS have passed rigorous examination and have undergone intensive plastic surgical training that can lead to optimal decision-making, safety and overall care.
Verifiable experience and skill – Researching a surgeon's educational background and professional achievements as well as looking at before-and-after photographs of former patients can be excellent ways to determine if your prospective doctor is both talented and experienced in the procedure(s) you desire. In addition, getting in touch with previous patients (if possible) to ask about their experience and how they like their results can be greatly beneficial in evaluating a physician's expertise.
Strong communication and rapport – You should be fully confident that your plastic surgeon listens carefully to you, comprehensively understands your needs/goals and is completely open and honest about all aspects of treatment. Plastic surgical care begins at the initial consultation and continues long after the procedure is performed, so building a good relationship is critical to ensuring the best treatment experience possible.
The facility in which surgery is performed – If surgery requiring general anesthesia or sedation is not being conducted in a hospital or hospital-affiliated surgical center, you should make sure the facility is accredited by the American Association for Accreditation of Ambulatory Surgery Facilities (AAAASF) or another trusted accreditation organization. Physicians operating in these accredited facilities are held to the same level of safety and ethical standards as hospitals while those who perform surgical treatment in non-accredited centers may not be subjected to such stringent rules and regulations.
Cost of treatment – Cosmetic surgery pricing can be indicative of a plastic surgeon's skill and experience as well as the quality of care you can likely anticipate though this is not necessarily always true. Consequently, choosing a doctor based on cost alone (whether high or low) is never recommended. In the event the expense of a procedure is a limiting factor in your decision, many practices accept payment via plastic surgery financing institutions that can help make treatment an affordable reality.
Ultimately, you should be entirely comfortable with your final decision, so do not hesitate to continue searching for the right plastic surgeon if something feels even slightly wrong—regardless of how highly recommended a doctor may be. Choosing a plastic surgeon is perhaps the most important factor in achieving your aesthetic goals so take the necessary time to research your options thoroughly and only then proceed with treatment when you are ready.
Important Questions to Ask Your Plastic Surgeon
When you meet with your plastic surgeon for an initial consultation, it helps to come prepared with several questions that allow you to get to know your doctor personally as well as gain a clear picture of the care and results you can expect. The questions below can be a great place to start:
Have you obtained board certification through the American Board of Plastic Surgery?
Where did you graduate from medical school?
Where did you complete your general and plastic surgery training?
How many years have you been in practice?
Are you a member of the American Society for Aesthetic Plastic Surgery (ASAPS), the American Society of Plastic Surgeons (ASPS) or any other respected medical organizations?
How often do you perform the procedure I am interested in?
Will my treatment be performed in a hospital or accredited surgical facility?
Will general anesthesia be necessary? If so, will it be administered by a board-certified anesthesiologist?
How will you customize the procedure based on my unique needs and goals?
Is there anything I need to do to prepare for surgery?
What preparations should I make for after surgery?
What can I expect during the recovery process?
What type of postoperative care do you provide?
Do you have any before-and-after pictures of patients whose aesthetic concerns and desires were similar to my own?
While this is certainly not a comprehensive list, the answers you receive to these questions can give you a good sense as to whether or not a particular surgeon is right for you. Do not be afraid to ask anything that comes to mind until you are fully confident in the experience, skill and integrity of your plastic surgeon.
Contact the Arizona Center for Aesthetic Plastic Surgery Today
Please contact Dr. Steven H. Turkeltaub at the Arizona Center for Aesthetic Plastic Surgery for more information on his background and credentials, or to schedule a consultation.