WE WARMLY WELCOME YOU TO THE
Arizona Center for Aesthetic Plastic Surgery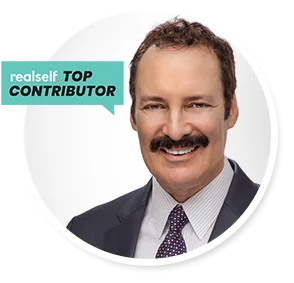 Scottsdale plastic surgeon Steven Turkeltaub, MD, PC is known for his surgical skills, beautiful outcomes, and his commitment to excellence.
With the emphasis on beauty in our society, appearance can be very important for social reasons, career advancement, and self-esteem. If you are unhappy with your face or body, cosmetic surgery may be able to help you look and feel better. In the aesthetic surgery community, Dr. Turkeltaub and his entire staff are dedicated to making your plastic surgery experience pleasant and rewarding. From breast augmentation and facial rejuvenation to tummy tuck surgery and the versatile mommy makeover, he offers effective, state of the art procedures that are individualized to meet each of his patient's unique needs.
Patient Reviews
"Dear Dr. Turkeltaub and staff, I wanted to express a special thank you to you and everyone else in the office for the warm treatment you showed me. I found talking to you especially helpful and you gave me the confidence to finally go through with the surgery. A appreciate your input a lot. Dr. Turkeltaub is great and he and his staff will be highly recommended whenever someone may admire the new me!"

"Dr. Turkeltaub, Your surgical expertise is Genius! The warmth and professionalism that you give is the ultimate comfort. Thank you for all that you are doing. May you continue to bless and help all those who are fortunate to be in your care!"
FTM
MTF
A Message Regarding Coronavirus/COVID-19
In light of the coronavirus/COVID-19 pandemic, we would like to let you know of some of the major precautions we are taking in our office to maximize cleanliness and keep the environment as sanitary and safe as possible. Our highest priority is always to ensure the safety of every individual who sees us and we are taking extreme infection-control measures to maintain cleanliness and "sterility" of surfaces and the overall environment.
We will be limiting dates and times for office appointments and consultations due to safety and other issues. Consequently, if you have already made an office appointment or consultation prior to March 18, 2020 to occur at a later time, this may need to be changed.
For anyone considering plastic surgery, we are now offering Virtual Consultations and Telemedicine through Skype. A great number of aesthetic or insurance-related issues can be evaluated via pictures and online video conferencing, making this an excellent way to find out more about particular procedures, determine candidacy for treatment, receive answers to questions and facilitate being able to move forward with care once the government lifts all restrictions.
In an abundance of caution, we are asking all current patients who are experiencing a fever, cough, chills, fatigue or any type of respiratory illness to please delay any upcoming appointments at our practice. We can talk with you by phone or email to establish a new date and time for the appointment.
We are all in this together. Our team urges everyone to follow the guidelines recommended by local health authorities and the Centers for Disease Control and Prevention, which include frequent handwashing for a minimum of 20 seconds, social distancing, staying home if you are feeling sick, and contacting your healthcare provider if you feel you are experiencing symptoms.
For more information, please read our blog – Coronavirus and You: Important Information
For further updates, please check our blog.
If you have any questions or concerns, please contact us by phone or email.