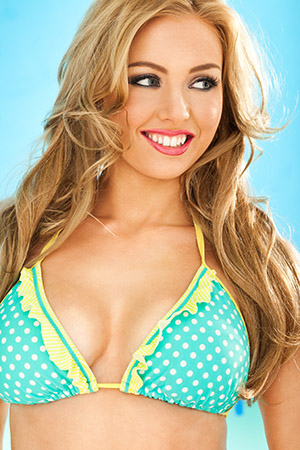 Breast augmentation (also referred to as breast enlargement, breast enhancement or augmentation mammoplasty) is the surgical procedure used to enlarge a woman's breast size and improve its shape. It is the most popular cosmetic surgical procedure being done today by women and is associated with an extremely high satisfaction rate. Surgery involves the insertion of silicone or saline implants into a pocket created deep to the breast tissue. Breast implants consist of an outer envelope of silicone rubber that is filled with either silicone or saline.
The concept and procedure sound rather simple and straightforward but this is definitely not the case. In order to obtain the most ideal results, many variables need to be considered and decisions made prior to surgery.
The goal of any breast augmentation procedure is to add volume and improve the shape of a woman's breasts while keeping the tell-tale signs of surgery to an absolute minimum. To achieve this goal, the plastic surgeon must have an exceptional eye for aesthetics, an understanding of each individual's tissue characteristics, an appreciation for the three dimensional effects of the implants on the tissues, consideration for the changes over time and superior surgical skills to implement these strategies. In addition, he must have the ability to understand and interpret his patient's goals and needs and then translate that into outstanding results. With these abilities and meticulous attention to all details and variables, Scottsdale plastic surgeon Dr. Steven H. Turkeltaub has consistently endeavored to ensure that the results he creates for his patients are exactly what they had desired. (See blog: Breast Augmentation Fail or When Not to Disclose One's Assets to see an example of what does happen when surgical planning, precision and skill are not what they should be.)
Breast Implant Options
In today's age of plastic surgery, breast implants come in numerous types, sizes, shapes and surface textures. At his practice, Dr. Turkeltaub offers saline, traditional silicone and highly cohesive silicone gel (gummy bear) implants, each of which has proved to achieve exceptionally natural-looking results for the right patients. Choosing the most appropriate implants for your breast enhancement procedure will depend on a variety of factors, including your needs, anatomical indications, tissue characteristics and desired outcome. All of these considerations will be discussed in full detail during your consultation with Dr. Turkeltaub to ensure the right implant size, type and shape is selected for your unique goals.
To learn more about implant options that are available, visit Dr. Turkeltaub's page on breast implants.
Breast Augmentation Procedure
Breast enhancement is an outpatient procedure that is most often performed under general anesthesia. This approach is very safe and is much more comfortable than a "twilight" or semi-awake type of anesthetic. It can be performed in conjunction with many other cosmetic procedures for a more extensive and cost effective improvement. Tummy tucks are frequently done at the same time as part of a "Mommy Makeover".
During surgery, the most appropriate implant for the patient will be selected based on the preoperative discussion of all the options and the patient's goals. Dr. Turkeltaub uses a very gentle technique which is performed with precision. This helps to minimize postoperative discomfort as well as the risk for less than ideal outcomes.
Incision Location
Breast augmentation patients can select to have their implants placed through incisions in one of three different locations. (For a variety of reasons, the transumbilical, also known as the belly button technique, is not considered.) The most common approach is employing an incision near or in the crease at the lower part of the breast where it joins to the chest, called the inframammary fold. This location allows for the most flexibility both short and long term, better visualization and exposure for surgery, and more predictability of results on average compared to the other sites. Additional important advantages have been documented as well and can be discussed during your consultation with Dr. Turkeltaub.
A peri-areolar incision is placed at the margin at the lower half of the nipple where it borders the normal colored skin. Some individuals may prefer this location but they do need to consider some important issues before selecting it. Smaller sized nipples will make this approach difficult or impossible.
Transaxillary incisions are placed in the armpit with its big selling point being that there is no scar located on the breast itself. This is the second most common choice and particularly when done endoscopically, can yield good results. As with the peri-areola location, several issues should be reviewed before electing this route.
For more information on the relationship of the incision location with final sensation of the nipples, read the blog: The Effect of the Incision Location in Breast Augmentation on the Sensation of the Nipple-Areolar Complex.
Breast Implant Placement
Breast implants can be placed either behind (subpectoral or submuscular) or directly in front of (submammary) the pectoralis major muscle, the large chest wall muscle. The appearance and dynamics are different in these two locations as are the consequences of the effects of time. The most significant advantages of placing the implants behind the muscle include:
Mammograms are more easily and accurately interpreted when the implants are placed behind the muscle (submuscular) as compared to in front of the muscle (submammary).
There is a lower risk for capsular contracture (hardness of the breast caused by the formation of scar tissue around the implants).
There is more soft tissue coverage of the implant resulting in a decreased risk and extent of visible rippling as seen on the skin.
A better and more natural interface is present with the implant and chest wall allowing for a more normal appearance.
The muscle provides better long term support of the underlying implants as compared to skin only support when the implants are above the muscle. In this latter situation (submammary), the weight of the implant will cause greater stretching and thinning out of the skin over time as well as its own descent on the chest wall.
For most patients, Dr. Turkeltaub recommends that the implants be situated behind the muscle.
Recovery from a Breast Augmentation
A dressing that provides some compression is placed for 1 – 2 days. A sports type bra is then worn day and night for 1 week. After that, a supportive bra should be worn on a regular basis, especially if you have relatively large implants, so as to help maintain the breast shape and minimize drooping over time.
Discomfort for the first few days can be mild to moderate though most patients can return to a non-strenuous job or school within 5 – 7 days. It is recommended that you avoid vigorous activities such as sports and aerobics for three weeks. You may experience muscle tightness and even spasms early on but these resolve fairly quickly.
Initially, your breasts will be moderately swollen, firm and may appear larger than you were anticipating. After several weeks, much of the inflammation will subside resulting in a more defined shape and a size closer to what you can expect long term. With time, the skin and muscle (if placed in a submuscular location) will relax resulting in a softer, more natural feel and appearance.
There are many long-term benefits associated with breast enlargement. Included among these are looking better, feeling more attractive and feminine, having greater self-esteem, and being able to find clothes that fit and that are more complementary. The overwhelming majority of breast enhancement patients are extremely pleased with their results.
For more information on the postoperative period after breast augmentation surgery, read Dr. Turkeltaub's Blog: "Recovering From Breast Augmentation Surgery."
Breast Augmentation Before-and-After Photos*
Dr. Turkeltaub is a very experienced plastic surgeon who has performed a large number of breast augmentations in over 20 years of practice. The following are examples of his expertise in this procedure.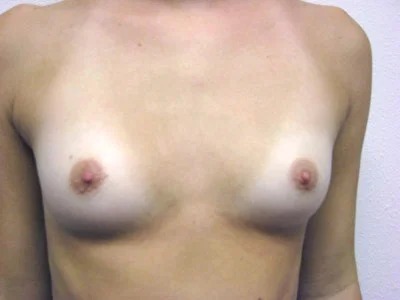 Before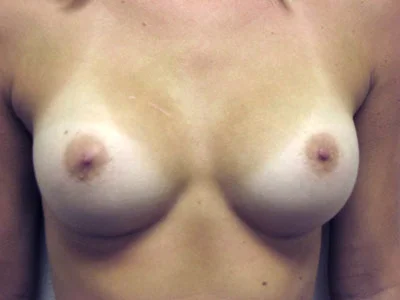 After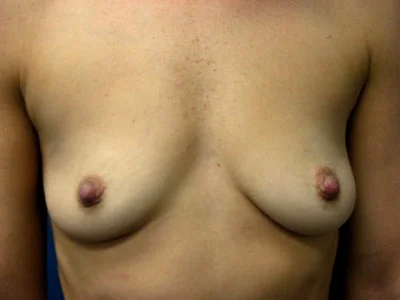 Before
After
*Individual Results May Vary
"One year ago, I made one of the best decisions of my life to have you perform my breast augmentation surgery! I am quite pleased with my result. The boost in confidence I experienced due to the surgery led me to compete in two fitness shows this year. I plan to compete on a national level in November. I want to thank you and your great staff for the professional but very caring experience I had last year."
*Individual Results May Vary


*Individual Results May Vary

For additional helpful information on a variety of issues related to breast augmentation, you can visit Dr. Turkeltaub's Blog.

Dr. Turkeltaub is also experienced in a variety of other breast surgery procedures, including breast lift, breast reduction, and breast reconstruction.
Interested in Breast Augmentation Surgery?
If you are interested in breast augmentation, please contact Dr. Turkeltaub to schedule a convenient consultation. With multiple locations, Dr. Turkeltaub's practice is easily accessible. We look forward to helping you.