With the passage of time, most women notice appreciable changes in the appearance of their breasts that may not necessarily be associated with their age and/or fitness level. Pregnancy, breastfeeding, the effects of time on the skin's elasticity, weight loss, gravity and genetics can combine to cause breasts that were once perky to droop or sag. A breast lift (mastopexy) performed by Dr. Steven H. Turkeltaub—our experienced plastic surgeon—addresses these changes by recontouring the breast tissue, tightening the skin, decreasing the size of the nipple-areola complexes and raising them to a higher, more youthful position. The final outcome can be perkier, rejuvenated breasts with a more beautiful and desirable shape.
Breast Lift Options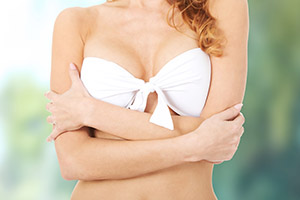 Women who elect to undergo a breast lift have several issues to consider before surgery. The two most important of these relate to:
A.) The desired ultimate breast size
B.) The incisions required to obtain the contour improvements and rejuvenation.
A breast lift (mastopexy) is the term used to describe the procedure designed to re-elevate the breasts to their proper positions, remove excess skin and reshape them to obtain a more attractive, youthful appearance. With all the changes made, the results can be breasts that may be up to a cup size smaller.
For those relatively happy with their size, a breast lift alone may suffice. However, in Dr. Turkeltaub's experience, a great number of women seeking to have a mastopexy also want a breast augmentation. Many of these women had always desired larger breasts and the need for a lift now provides the opportunity to achieve this enlargement. Others want to regain the volume they lost (plus more) in their breasts following pregnancy and breast feeding or as a consequence of considerable weight loss. In these situations, just lifting and tightening the breasts will reposition the remaining tissue but will not replace lost volume or strategic contours.
Breast implants will not only increase the size of the breasts, they can also produce a fuller contour, enhanced cleavage, rejuvenated firmness and a more youthful overall appearance.
A breast lift with implants is essentially two different procedures – a mastopexy and a breast augmentation – combined into one. Therefore, virtually all the factors that should be considered for a breast augmentation need to be evaluated when electing to use breast implants with the lift.
There are also women presenting with large droopy breasts who want not only a lift but also a substantial reduction in size. A mastopexy can accomplish this by removal of breast tissue concurrent with the lift. When the volume of tissue needed to be removed in order to obtain the desired smaller cup size exceeds an arbitrarily defined amount, this procedure would then be considered to be a breast reduction.
The type and extent of the incisions to be used for the mastopexy would be dependent on numerous factors including the severity of breast drooping, degree of excess skin, skin elasticity, current and desired breast volume, location of the nipple and preference
of the plastic surgeon. The techniques to consider and select from in order to obtain the desired outcome include:
Crescent lift. This approach involves the resection of a crescent of skin using an incision along the upper half of the areola. It should only be used for the most minor degree of skin laxity.
Periareolar mastopexy (also known as a purse string, circumareolar or Benelli mastopexy). Breast contouring, lifting and removal of excess skin are performed, and the incision solely involves the ultimate border of the areola. (To learn more about this, read Periareolar Mastopexy: Sacrificing Shape and More for Less Incisions.)
Lollipop mastopexy. This approach involves an incision that encircles the areola and then extends from there down to the fold beneath the breasts, resembling a lollipop shape.
Inverted-T (also known as anchor shaped mastopexy). This is the most common breast lift approach for many reasons. It not only involves an incision that extends from around the areola and then down to the crease at the lower part of the breast but also for a variable distance along the inframammary fold as well – resulting in an anchor shaped incision. Among its many advantages over other approaches are its increased flexibility, enhanced accuracy and greater impact in the shaping, positioning and overall rejuvenation of the breasts which can lead to a far more natural-looking and attractive appearance.
During the initial consultation, Dr. Turkeltaub will discuss these mastopexy options and all other relevant information in complete detail.
Breast Lift Procedures
Breast lift (mastopexy) surgery is performed as an outpatient, usually under general anesthesia. It can be combined with many other cosmetic procedures for more extensive and cost effective improvements. Breast lifts with or without breast implants are most often performed in combination with tummy tucks as part of a "Mommy Makeover."
Breast Lift Recovery
Following surgery, a firm and supportive dressing is placed, which stays on for a few days. A supportive sports type bra is then worn day and night for at least two weeks. It is strongly recommended to wear a supportive bra on a regular basis to help impede the inevitable continuation of drooping of the breasts over time.
The post-operative discomfort experienced by women undergoing a breast lift without implants is usually relatively minimal. If breast implants are inserted concurrently so as to obtain an enlargement, the course is similar to that of a breast augmentation.
Most women engage in non-strenuous work and/or return to school within a few days to one week. You should avoid sports, aerobic exercise and other vigorous activities for at least three weeks following surgery.
Learn more about mastopexy surgery by reading our breast lift FAQs (frequently asked questions) section.
Breast Lift Before-and-After Photos*
The following before-and-after photos of actual mastopexy patients at Dr. Turkeltaub's practice show the true benefits of the breast lift procedure.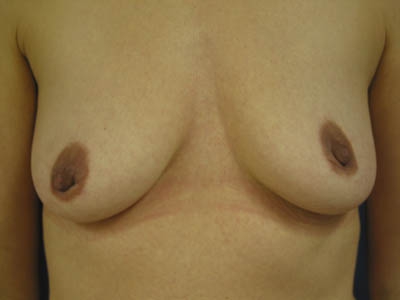 Before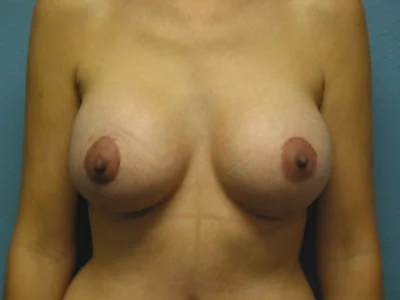 After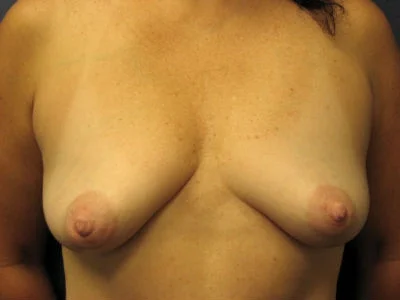 Before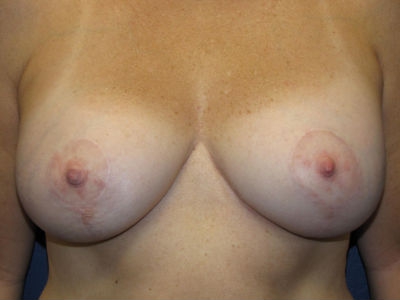 After
*Individual Results May Vary
Contact Us
Contact Dr. Steven Turkeltaub to schedule an appointment for breast lift.