Arm Lift

An arm lift is the procedure that addresses the loose hanging skin of the upper arms. The most common causes of this problem are marked weight loss and aging. Surgery involves both a longitudinal and transverse excision of excess skin to obtain a more normal contour. The incision is T-shaped in configuration, extending from the armpit to the elbow. No matter how well the scar heals, it will always be present and noticeable.
Therefore, this procedure would be best reserved for situations of significant excess skin of the upper arm.
If the upper arm contains a considerable amount of fat but there is good skin tone, liposuction may be an appropriate treatment. This would involve using only one or two small incisions for access to remove the fat.
Before-and-After Photos
Dr. Turkeltaub has helped many patients achieve dramatic results with arm lift surgery.
Click here for our full gallery.
Arm Lift Patient Testimonial Videos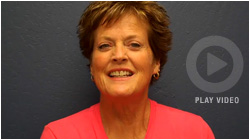 Interested in Arm Lift
Contact our plastic surgery practice to schedule your consultation with Dr. Turkeltaub. We are dedicated to helping patient's look and feel naturally beautiful.