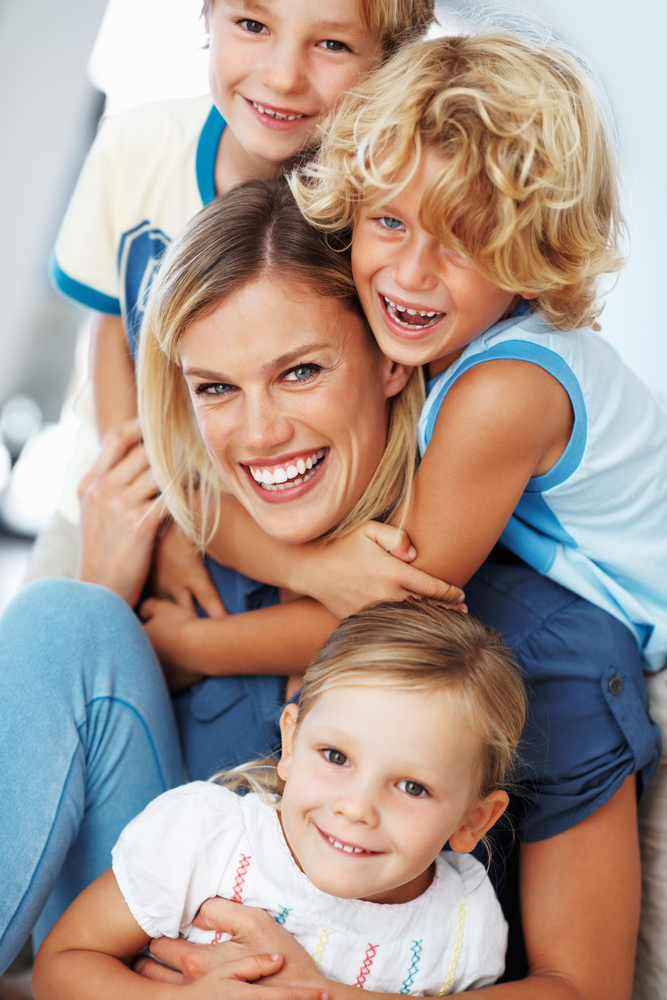 Mommy makeovers are becoming increasingly popular as more and more women realize that they have wonderful plastic surgery options available for improving the appearance of their bodies following completion of their families. You might have worked diligently to lose most or all of your baby weight, exercised religiously and scrupulously watched your diet BUT: You don't have the same body that you had before having your child(ren).
Multiple or even just one pregnancy can wreak havoc on even the most careful woman. Even though you might have limited your weight gain during pregnancy, you still may be left with permanently lax and excess abdominal skin that also may bear significant and extensive stretch marks. Your tummy may also protrude despite all the sit-ups, weight lifting and aerobics that you do. There may also be larger or new areas of "gross" fat deposits on your abdomen as well as elsewhere, making an undesirable situation even worse.
And then there are your breasts…
If you are real lucky, maybe they haven't changed too much. But more than likely, unfortunately, they are not what they used to be. Often, they have become smaller and less firm. Sometimes they actually remain larger but are droopy, irregular, uneven and laden with stretch marks. Their postpartum appearance is dependent on a multitude of factors including genetics, weight gain and fluctuations, bra wearing, history of breast feeding including number children that were breast fed and the duration, smoking and nutrition.
You look in the mirror or at yourself directly and wish that you could have your pre-pregnancy body back. In fact, you may be quite self conscious about your appearance now which can adversely affect your self-esteem, confidence, social interactions and even your relationship with your husband or significant other.
Mommy Makeover to the rescue!
Yes, a Mommy Makeover may significantly and effectively improve the appearance of your body, correcting changes that occurred from your pregnancies and, in some situations, allow parts of you to look even better than they were before having your family.
What exactly constitutes a Mommy Makeover?
A Mommy Makeover isn't one specific procedure but instead, a combination of procedures appropriate for each specific woman that will correct and improve areas that have not fared well as a result of child bearing and breast feeding (when relevant). Typically, it involves surgery to improve the appearance of the breasts and the abdomen but plastic surgery of other areas can also be performed at the same time, such as liposuction or eyelid surgery, in order to obtain an even more dramatic rejuvenation.
The cosmetic breast surgery may just consist of a breast augmentation if there has been some "deflation" of the breasts but no drooping. When there is also hanging breast tissue, a breast lift with or without breast implants could be performed. In situations where the breasts have enlarged or are just large and droopy, a breast reduction may be the procedure of choice.
Considerations for the abdomen would include a full tummy tuck, mini tummy tuck and liposuction. What would be most appropriate would depend on several factors including the presence, extent and location of the skin laxity and excess fat. Liposuction of other areas can also be done concurrently – such as of the thighs, hips, flanks, back and knees – in order to obtain even greater contouring improvements.
A Mommy Makeover not only allows you to undergo a major and positive transformation in your appearance but it can also do wonders for your self-confidence, psyche and sense of attractiveness.
A definite win-win situation.
For more information on a Mommy Makeover or on any other plastic surgery procedure that I perform or to schedule your complimentary consultation, please call my office at 480-451-3000.
Steven H. Turkeltaub, M.D. P.C.
Scottsdale and Phoenix, Arizona