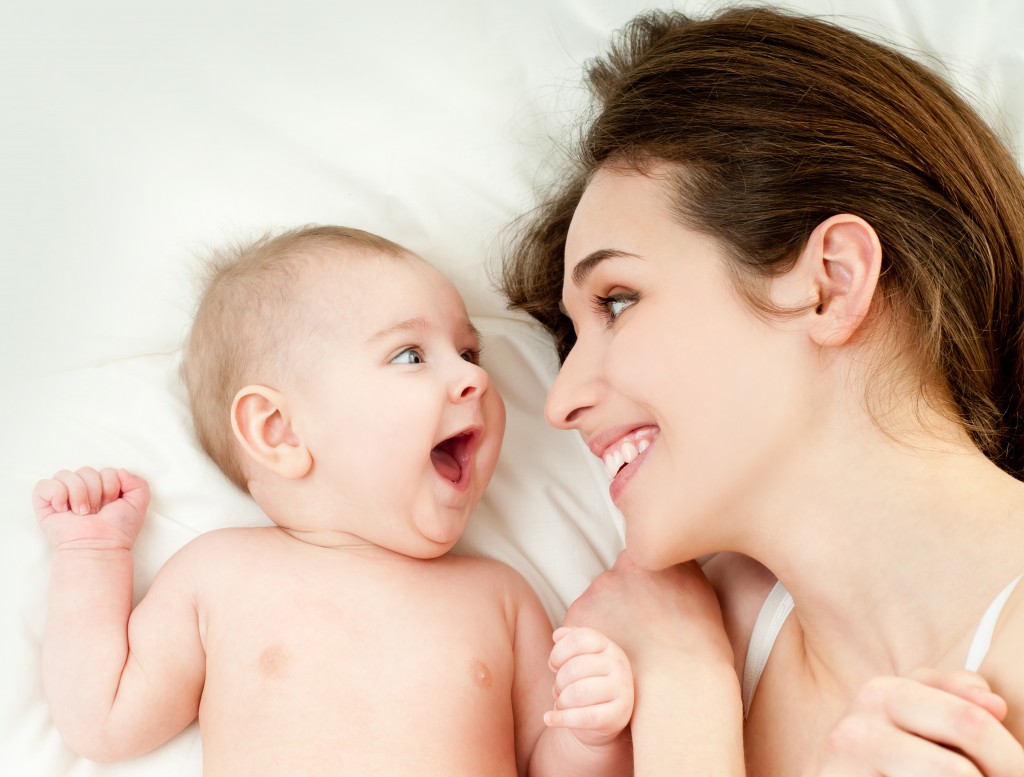 Perhaps you recently gave birth to either your last child or your first and only one and are still carrying around your baby weight. Maybe you are also breast feeding or just recently stopped.
What an exciting and wonderful but exhausting time!
And your baby is absolutely gorgeous.
But then you glance down and once again see the price that you have paid for such a gift. Yes, having a child/children was worth it but your body is just not the same (slight understatement!). Your breasts are smaller, droopy and deflated in appearance and have an abundance of stretch marks. Your abdomen is protruding more than ever before and you have lots of fat and loose, hanging skin. Then there is that extra weight that you just can't get rid of.
Something has to be done ASAP to attempt to get "your" pre-pregnancy body back!
That something is a "mommy makeover".
As I have explained in the Mommy Makeover section, this is not a specific procedure but instead two or more plastic surgery procedures done concurrently that are designed to correct the undesirable and damaging changes that your body has suffered as the result of one or more pregnancies. Typically, it involves a surgical procedure of the abdomen, either a full or mini tummy tuck with or without liposuction, combined with one involving the breasts – breast augmentation and/or a mastopexy or a breast reduction. Other plastic surgery procedures can be performed at the same time as well.
How soon after childbirth and the realization that you will need plastic surgery in order to rejuvenate your body can you proceed with a mommy makeover?
There is no one correct answer to this questions but there are several important considerations and recommendations.
Ideally, you should lose as much of the excess weight that you are seeking to shed prior to proceeding with your cosmetic surgery. This can include most if not all of the pregnancy related weight and any additional that you had previously, though unsuccessfully, been trying/wanting to get rid of. The closer that you are to your goal weight, the better (or more awesome) the outcome can be. During this same period of time, it would be to your advantage to work out and tone your muscles.
You should wait at least 6 months after childbirth to give your stretched out skin a reasonable amount of time to tighten up to its natural maximal extent. Additionally, if you have breast fed or are still breast feeding, it would be wise to wait at least 6 months after you have stopped prior to proceeding.
Finally, it would be more sensible to wait until after you have your "planned' family prior to proceeding with the full mommy makeover treatment.
However, you could still have that cosmetic breast surgery that you've wanted – a breast augmentation with/without a breast lift or a breast reduction – without this being a very important factor. The same is true for liposuction and other non-abdominoplasty procedures.
For more information on mommy makeovers or on any specific cosmetic plastic surgery procedures that I perform, please call my office at 480-451-3000.
Steven H. Turkeltaub, M.D. P.C.
Scottsdale and Phoenix, Arizona