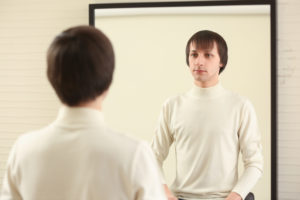 The most commonly sought after gender affirming procedure for transmen is female to male (FTM) top surgery. It also is often the only one that is pursued – for several reasons.
This surgery entails the transformation of the female chest with breasts to one that is masculine in appearance (or less feminine for non-binary individuals). The results of this surgery are truly life changing, physically as well as emotionally, as it aligns one's perceived gender with the appropriate, important physical traits. Those individuals with significant gender dysphoria experience even more profoundly positive mental and emotional benefits.
Will I be Able to Have the Surgery?
The question here is more: "Is FTM top surgery appropriate for me?"
You may strongly desire to have the procedure and even have severe dysphoria but the appropriateness of it still needs to be verified and documented. Most scrupulous, respectable plastic surgeons who perform this procedure will want to have a letter from a mental health professional confirming your transgender status and supporting your desire to undergo the procedure. Additionally, many surgical centers mandate such a letter before they will allow the surgery to be performed at their facility.
Insurance versus Self-Pay
A multitude of insurance companies will provide at least some coverage for gender affirming surgery. This availability of coverage can make it easier and far more affordable to undergo the surgery. However, even if you do have insurance, it does not guarantee that top surgery is a covered benefit. It would be advisable to find out up front whether or not you have coverage and, if so, exactly what your financial responsibilities would be.
If you either don't have insurance or insurance doesn't pay for this type of procedure, self-pay pricing is available. This means that you would pay for the procedure out of pocket as would be done, for example, with cosmetic procedures. Financing is available to help make this even more affordable and a reality.
During your consultation, the costs for your procedure will also be discussed and provided to you. Payments for the surgical fee, anesthesia and surgical center are made prior to your surgery date.
What Exactly is Involved with Top Surgery?
Female to male (FTM) top surgery involves the surgical transformation of the female chest and breasts to a masculine appearing one. At minimum, this entails the removal of the breast tissue, also known as a mastectomy. It can also include the excision of excess skin and fat as well as the resizing and repositioning of the nipple-areola complexes when indicated.
There are a variety of techniques that can accomplish this. What they are and which one would be most appropriate for you would be discussed during your consultation. It is performed under general anesthesia.
Recuperation from FTM Top surgery
Surgery is done as an outpatient. You will have a surgical dressing on for a few days then be placed in a compressive, supportive garment which will be worn for a few weeks. Drains are used and remain in for around one to two weeks.
You can expect the postoperative discomfort to be mild to moderate and resolving significantly within a few days. Most patients tolerate the surgery very well and are even up walking around the same day as their procedure.
Many patients can return to a desk type job or school within a week or so. More physically demanding jobs require more time off so recommendations are made on an individualized basis.
Long Term Results
When your initial surgical dressing is removed, you will be able to immediately appreciate the results though they will be even more evident over the subsequent several weeks. It will take a year, however, for the swelling to maximally subside and for your scars to mature in order for you to see the long term results.
This FTM top surgery is, without a doubt, incredibly life changing. Even at the very first postoperative visit, our patients share with us how happy they now are, how their confidence and perspectives have positively changed and how this procedure is already impacting their lives. Many of them ultimately share with us that undergoing this gender affirming procedure was the best decision that they have ever made.
For more information on FTM (or MTF) top surgery, you can contact our office by calling (480) 451-3000 of completing our online contact form.
Steven H. Turkeltaub, M.D. P.C.
Scottsdale and Phoenix, Arizona