When it comes to undergoing plastic surgery, making bad or wrong choices can mean all the difference…
Including of your breasts.
As clearly seen in the following photos.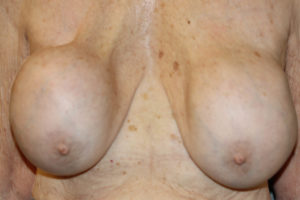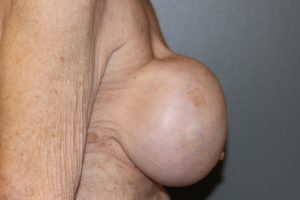 These are definitely not the breasts that this woman was looking for. In fact, they are not very attractive or even breast like.
Why did this happen?
In short, without going into extensive and boring detail about this particular and unfortunately situation, suffice it to say that the wrong procedure was performed using the wrong implants placed in the wrong location.
Could have this whole situation been avoided?
How could have such blatantly poor recommendations (several here) been made by the surgeon to this patient that resulted in this predictably poor result?
There are many possible reasons for this incredibly inferior surgical outcome that the surgeon was directly responsible for. These may include such issues as markedly deficient plastic surgical training, the surgeon's limited scope of knowledge, impaired ability to make prudent decisions, substandard surgical skills, and lack of experience.
Though there is no fool proof way to completely prevent inferior surgical results like this or to guarantee a particular outcome, there are ways to help maximize the odds for a good outcome in your favor.
This absolutely starts with selecting the right plastic surgeon.
And who is the right plastic surgeon?
At minimum, this person should be a reputable plastic surgeon who is board certified specifically by the American Board of Plastic Surgery and whom you feel very comfortable with. They should also be someone who appears to have a lot of experience in performing the procedure that you are contemplating and who also has very good results that can be evaluated and verified in their posted patient results.
Additional research can include input from previous patients and primary care doctors as well as friends who have had good outcomes and experiences from a particular plastic surgeon. Reviews can be helpful at times though there are a lot of fraudulent reviews out there – both undeservedly positive as well as vindictively negative.
Ultimately, following your due diligence, you may just make the proper decision based on your instincts which, more often than not, are right.
Steven H. Turkeltaub, M.D. P.C.
Scottsdale and Phoenix, Arizona