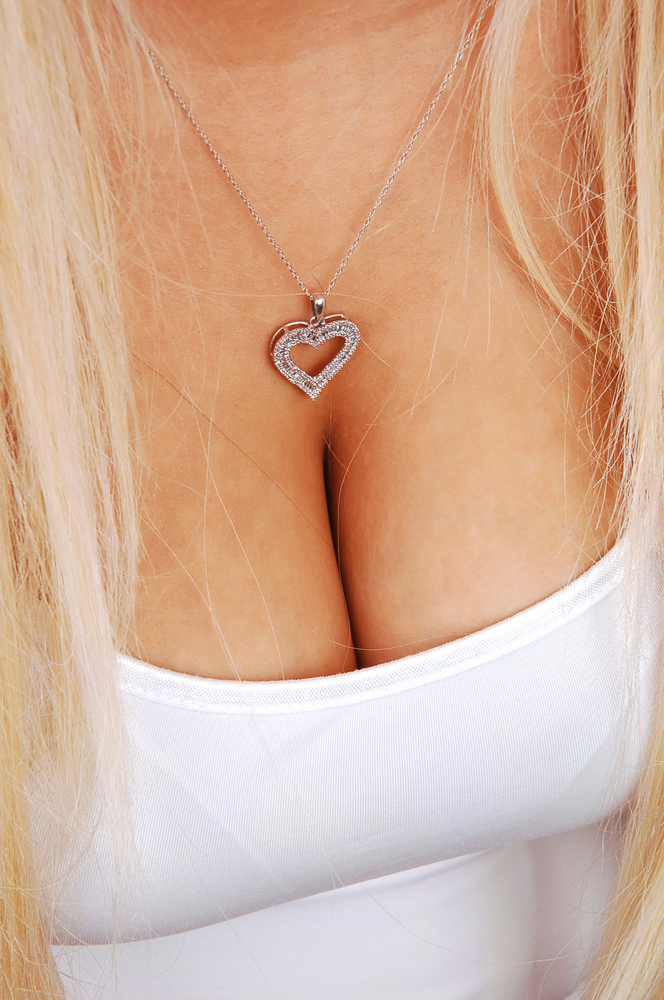 The study that you just read about in my (eloquent, erudite, entertaining) blog was never conducted. All of this was (unfortunately for millions of men 🙂 ) completely bogus.
It never happened.
There was no such researcher in Germany. Besides, you would expect such a person to be named something like Dr. Franz Blutenheimer or Dr. Johann Geigenschnagel, not one with an English surname like Dr. Karen Weatherby.
If you attempted to find the original article in the New England Journal of Medicine, you're out of luck: it was never published in it.
There also weren't one hundred hyper-stimulated male study volunteers whose health was significantly improved just by simply doing what most guys do: ogle and salivate like troglodytes at the large and voluptuous breasts of beautiful women (who are also far more civilized than they are!).
HOWEVER, there are countless articles on the internet referencing this faux research as if it really did exist. The two stories that I cited in my blog, "Boob-staring good for men" and "Staring at women's boobs good for men's health" do exist as do "New study says staring at breasts is good for men's hearts" and "Boobs Good For Men But Not Women".
And there are more!
Apparently this all started as a joke.
An incredibly brilliant hoax.
But obviously, so many people were thoroughly duped that the original idea has spawned countless newspaper articles, internet stories and posts and it has taken a life all its own.
I just wonder how many people who have read about this study online or in newspapers actually are still under the false impression that it is absolutely true?
Of course, virtually all of the men who first read the story in earnest and subsequently realized that it was all bogus, actually hoped that it REALLY was true!
*****
So what was my purpose of this elaborate presentation of research that was fairly apparent to be fake – and with absurdly ridiculous, farcical findings and recommendations?
TO ILLUSTRATE THAT YOU CAN'T BELIEVE EVERYTHING THAT YOU READ ON THE INTERNET EVEN IF IT APPEARS TO BE REAL OR OFFICIAL!! and secondarily, THAT THERE ARE FAR TOO MANY GULLIBLE PEOPLE.

Just because something is written and posted doesn't mean that it is true. This pertains not just for plastic surgery related issues but for just about anything (we won't discuss politics and the news media here!).
Too many patients seeking plastic surgery read all kinds of information on the internet and too often take it as gospel. Sometimes it is accurate; other times, it is partially or completely false. There is no one on the internet pointing out what is true and what isn't.
Read but be diligent and thoroughly cross check. Be skeptical when appropriate or when something seems to be too good to be true.
Ask an expert, like a reputable board certified plastic surgeon, when it pertains to plastic surgery!
Be properly informed.
(PS – I wonder how many people who read the first part of this blog and didn't click the hyperlink to get to this page, actually still believe the study results to be true? If you see some men who have a gigantic, fixed grin on their face, we'll know!)
😆