My staff and I are very excited to announce that after more than a quarter century at our present Scottsdale location on the campus of HonorHealth-Shea at 92nd St. and Shea, we will be moving our office to Princess Dr., just west of the Loop 101 in North Scottsdale. Starting on Thursday, August 31st, our new address will be:
8502 E. Princess Drive Suite 240
This is located on the northeast corner of Princess Drive and N. Perimeter Dr., one quarter mile west of the Loop 101. The entrance to parking lot is from Perimeter Drive.
Map – close up         Map – larger area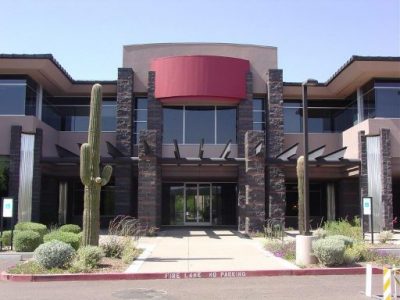 Our office is brand new and has all the amenities to make your experiences pleasant and worthwhile. Parking is plentiful and conveniently located adjacent to the building on both the north and south sides. And, you no longer have to fight the ever present traffic on Shea Blvd. anymore.
To celebrate the opening of our new office, we are offering you many specials on operative as well as non-operative plastic surgery procedures.*
So YOU CAN CELEBRATE as well and SAVE MONEY!
Here are just some of the specials:
Botox® – $9.50 per unit (less expensive than offered by many aestheticians AND I do the treatments)
Juvederm® (any type we offer) – $50 off each syringe (in addition to any discount that you get from Brilliant Distinctions)
Breast augmentation – $200 off
Liposuction – $200 off
Tummy tuck – $300 off
Male breast reduction – $200 off
(* must be done or paid for before November 1st, 2017)
If you have any questions, want to schedule a consultation or follow-up appointment or just need explicit directions, please call us at 480-451-3000.
We look forward to seeing you soon.
Steven Turkeltaub, M.D. P.C.