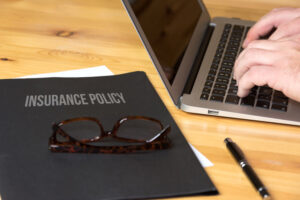 In the article "What Letters Do You Need For Scheduling Your FTM/FTN Top Surgery?" that was posted almost a year ago on June 26, 2020, the letter requirements for being able to pursue your top surgery were reviewed. It included what was needed for scheduling your surgery in general and what the requirements were for seeking insurance authorization from most insurance companies. You can refer back to that information for the specifics.
Since earlier this year and involving all the major insurance companies offering top surgery coverage, there has been one major change made.
And, it is actually a positive change!
No longer will two letters be required in order to seek insurance authorization for FTM and FTN top surgery. Instead, only one letter will be needed and that one must be written by a behavioral healthcare professional. That typically would include someone with an M.D., Ph.D., Ed. D., D. Sc., D.S.W. or Psy. D. degree – often listed after their name.
This requirement applies to such insurance companies as Blue Cross Blue Shield, United Healthcare, Aetna, Cigna and Humana though not all their plans offer coverage. You will have to check your specific plan to see if top surgery is a covered benefit. Tricare does not generally cover transgender affirming FTM and FTN top surgery though there are some exceptions. Of course, this can change in the future – hopefully for the better.
For you, this change means that the overall process for pursuing that you will have to deal with in order to pursue top surgery has just become slightly less burdensome, easier and maybe even less costly.
Now that is progress!
If you have any questions about obtaining this letter or issues in the overall process of undergoing top surgery, please do not hesitate to contact my office.
Steven H. Turkeltaub, M.D. P.C.
Scottsdale and Phoenix, Arizona