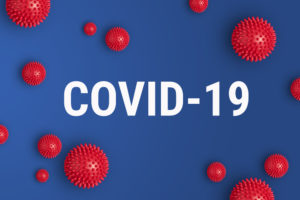 Due to this present Coronavirus pandemic, severe restrictions have been placed on our way of life in order to control the spread of the virus, maximize the ability to medically manage those people severely afflicted with it and minimize the number of deaths occurring from severe disease.
The major sacrifices that virtually everyone made has been largely rewarded with a far better outcome than was otherwise predicted.
As a result of our progress in managing and controlling the situation here in Arizona and our positive prospects going forward, Governor Ducey issued an executive order on April 22nd, 2020 allowing the resumption of elective, non-essential surgery beginning on May 1, 2020 with certain caveats. As this is a phased re-opening of Arizona, there still will be other restrictions in place that may be present for quite a while.
How does this executive order, which includes other directives, affect you if you are either a present patient or a prospective one?
First of all, we will continue making your safety and health a priority as we outlined in Coronavirus and You: Important Information. All areas of our office will be regularly and appropriately cleaned and disinfected which includes after every single patient.
The following are some of the other major steps that we have implemented, will be taking or have recommended to our patients in order to protect the welfare of all:
1. All staff will be wearing masks and following strict hygienic protocols.
2. We will be carefully scheduling patient visits so as to minimize the presence of having more than one person in the waiting room at any time.
3. We are requesting patients to wear a protective mask while in the office.
4. If you are a new patient, you are encouraged to complete all your paperwork prior to your visit. We will either send you the forms by email or you can download the appropriate PDFs here. The completed forms can either be emailed back or brought with you at the time of your appointment.
5. While there are still restrictions in place during this pandemic, please do not bring family members or friends into the office with you. They are welcome to wait in the lobby, outside or in a car.
6. If you would like a spouse, significant other, family member or friend to assist you in your care or decision making while you are in the office, Skype or a similar app can be used. Please let us know.
7. For several types of plastic surgery issues, consultations and follow-ups can be conducted through Virtual Consultation/Telemedicine. If this is of interest or more convenient to you and can be effectively conducted based on your issue, we can schedule your "visit" with this approach. For insurance related issues, most insurance companies will cover these visits just as if they occurred in the office.
As of May 4th, our new office hours will be Monday through Thursday, 9 am to 4 pm and Friday 9 am to 1 pm. With time, these hours will be further expanded including the possibility of making appointments available on certain Saturdays.
We are also in the process of contacting and rescheduling appointments for those of our patients who previously had been scheduled but had to be cancelled due to the pandemic. You are also welcome to call us to make these new appointments.
As regards surgery, we have begun to schedule our patients for their plastic surgery procedures beginning on May 1st, giving priority to those who had been previously scheduled but had to be cancelled due to the pandemic. There is a possibility that, at least temporarily, Saturday dates for elective procedures are being considered by the outpatient centers that we use. We have also been told that, at least early on, there may be some restrictions on the ability to schedule certain types of cosmetic procedures though we don't know the specifics as of yet.
If you have any questions, please feel free to call our office or contact us by email.
Thank you for your patience in these very trying times.
Please remain safe, healthy and very careful!
Steven H. Turkeltaub, M.D. P.C.
Scottsdale and Phoenix, Arizona