During this Covid-19 pandemic, all elective surgery is prohibited. This means those individuals wanting cosmetic surgery can't have it right now and will just have to wait until the restrictions are lifted, whenever that will be.
So, what is a woman to do when she had been indecisive for years whether or not to proceed with a breast augmentation and finally decided that she must have larger breasts – right NOW – and didn't want to wait?
Yeah, not very good timing!
Well, this particular woman wasn't going to let this plastic surgery prohibition thwart her plans. Laid off from work and having lots of time on her hands to think, she pondered over this dilemma for a while until she had an epiphany.
Yes, the solution for her breast enlargement was there right at home.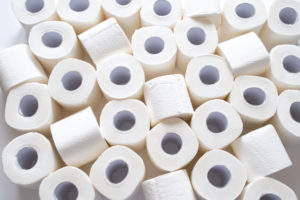 And she surely was prepared!
Even better, she saved a lot of money, had no pain and no down time.
Her solution: Click here