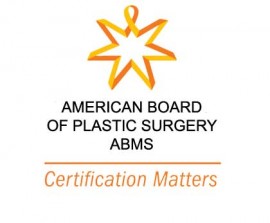 When choosing what you think is a plastic surgeon for surgical or non-surgical aesthetic enhancement, making sure that your prospective doctor is certified by the American Board of Plastic Surgery (ABPS) is critical to enhancing your chances for receiving optimal quality of care. While a practitioner who offers cosmetic surgery at his or her practice may be board-certified or they refer to themselves deceptively as a cosmetic surgeon or even a plastic surgeon or as "doing plastic surgery" this does not necessarily mean that he or she is a board-certified plastic surgeon.
The doctor must be certified by the American Board of Plastic Surgery (ABPS) in order to be deemed to be a "board-certified plastic surgeon," as this is the only Member Board for plastic surgeons that is recognized by the American Board of Medical Specialties (ABMS).
To obtain ABPS certification, physicians must complete a minimum of six years of accredited specialty training (at least three of which are devoted to plastic surgery) and pass a rigorous examination process conducted by the board itself. Once certified, they must participate in ongoing professional education and training to further their knowledge, pass re-examination every ten years (if certification was received after 1995) and continue to uphold strict ethical standards in their practice.
Of course, certification by the American Board of Plastic Surgery is not a guarantee of a particular level of results, ethics or the like. It is, however, a testament that your plastic surgeon has had extensive and intense training in plastic surgery that can lead to a high caliber of care, safety, excellence, decision making and professionalism.
Steven H. Turkeltaub, M.D. P.C.
Scottsdale and Phoenix, Arizona