SAVE UP TO $140 TOTAL IMMEDIATELY OFF YOUR NEXT TWO BOTOX® TREATMENTS! *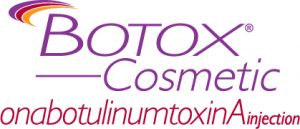 For a limited time only*, you can now have your BOTOX® for even less!
Look better and save even more.
That's a pretty good deal!
How does it work?
You get an instant $50 savings off your initial BOTOX® treatment. If you already are a member of Brilliant Distinctions® you may get an additional $20 off for a total savings of $70. Then, at your next treatment at least 91 days later, you will receive another instant $50 savings AND an additional $20 Brilliant Distinctions® rebate for a second savings of $70. You will also get a coupon for $20 off another treatment in the future.
If you are not a member of the Brilliant Distinctions® program – don't worry. We will help sign you up so that you will be fully eligible for this special.
To top this all off, Dr. Turkeltaub will (still) be doing your BOTOX® treatments.
Like always…
Because he wants to do what is BEST for his patients.
* Limited time offer. Each treatment must be a minimum of 30 units of BOTOX® and at least 91 days apart with the first one completed before March 31st, 2018. Other restrictions apply.
Contact Us