Plastic Surgeon Steven Turkeltaub, MD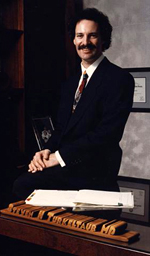 Dr. Turkeltaub is a very pleasant, compassionate, down-to-earth individual who in some ways reminds you of the family doctor of the good old days. However, he just happens to be a Plastic Surgeon, board certified by the American Board of Plastic Surgery. In his work, Dr. Turkeltaub is very precise, meticulous, and demanding. From breast augmentation and enhancement to body contouring and facial rejuvenation, he has a great understanding of beauty and can translate that aesthetic sense into pleasing surgical results.
Dr. Turkeltaub's skill as a plastic surgeon is recognized in Scottsdale, Glendale, and throughout the Phoenix metropolitan area. As a testament to his abilities, his peers have selected him as one of the top doctors in the Valley.
Education & Training
Dr. Turkeltaub attended the honors Six-Year Medical Program at Boston University and Boston University School of Medicine. He completed both college and medical school in just six years rather than the normal eight or more years and received Bachelors of Arts (B.A.) and Medical Doctor (M.D.) degrees. He graduated Summa Cum Laude and was selected to both Phi Beta Kappa, the national scholastic honor society, and Alpha Omega Alpha, the national medical honor society. Post-graduate training included a residency in general surgery at the University of Miami/Jackson Memorial Hospital in Miami and Northwestern Medical Center in Chicago. This was followed by training in plastic surgery at the University of Massachusetts Medical Center, where he learned from world-renowned plastic surgeons.
He subsequently held an academic appointment as Clinical Instructor and Attending in Plastic and Reconstructive Surgery. In 1987 he moved to Arizona where he has been in practice ever since.
Dr. Turkeltaub has authored several papers and textbook chapters on plastic surgery. He has also written articles appearing in magazines and newspapers.
Memberships & Affiliations
Dr. Turkeltaub is a member of many national and local medical societies. Included among these are the American Society of Plastic Surgeons (ASPS), American Society for Aesthetic Plastic Surgery (ASAPS), Arizona Society of Plastic and Reconstructive Surgeons, Arizona Medical Association, Maricopa County Plastic Surgeons Society, and the Maricopa County Medical Society. He has served twice as President and once as Secretary/Treasurer of the Maricopa County Plastic Surgeons Society.
Continuing medical education is very important to Dr. Turkeltaub. It allows him to stay on top of all the advances occurring in plastic surgery so he can offer patients state of the art care. He attends several national symposiums and meetings each year and is well read in the plastic surgery literature.
In every area of his work, Dr. Turkeltaub is strongly committed to excellence.
Contact The Arizona Center for Aesthetic Plastic Surgery Today
Please contact Dr. Steven H. Turkeltaub at the Arizona Center for Aesthetic Plastic Surgery for more information on his background and credentials, or to schedule a consultation.